As many of you may know, ManyVids regularly holds contests — some are for just one day (Winning Wednesday), some are for about a week (every month), and the yearly MV Awards is a bit longer!
I have decided to participate in this month's week-long contest, which is known as the Fall For Me contest!
As part of this contest, I'm offering some special sales, which can only be used by sending a paid contest vote.
Here's the link to vote for me in the contest!
The Rewards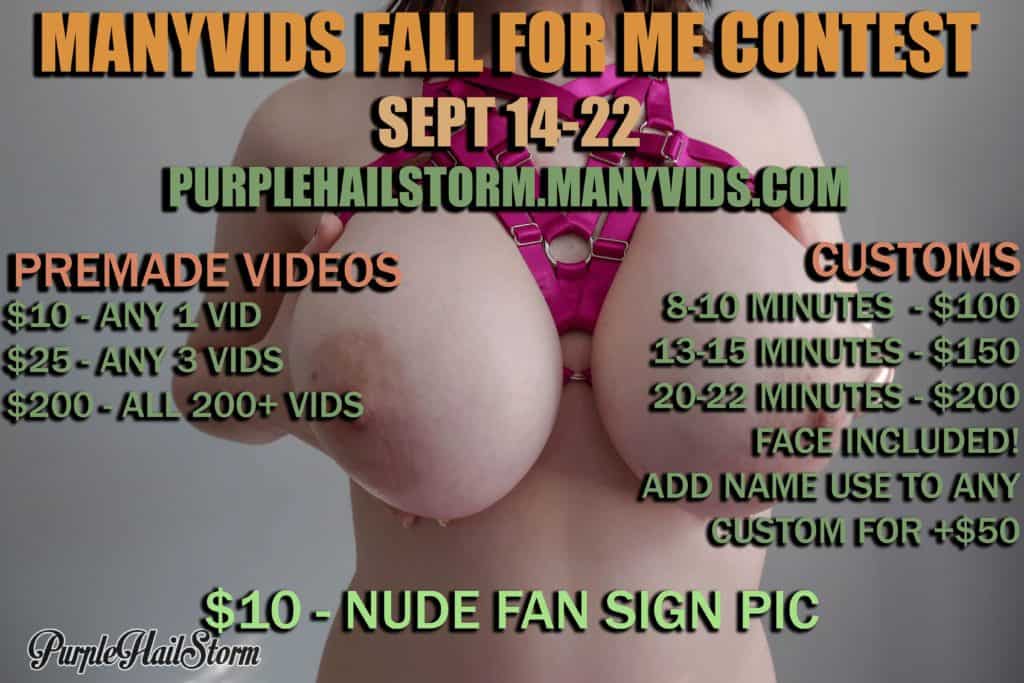 $10 – Nude fan sign pic (your name or username, written on a piece of paper!)
Premade Video Sales
$10 – Any 1 video
$25 – Any 3 videos
$200 – ALL of my current videos on ManyVids, over 200!
Custom Video Sales
All custom videos ordered through contest votes include full face! You can add name use to any of them for just $50 extra.
$100 – 8-10 minute video
$150 – 13-15 minute video
$200 – 20-22 minute video