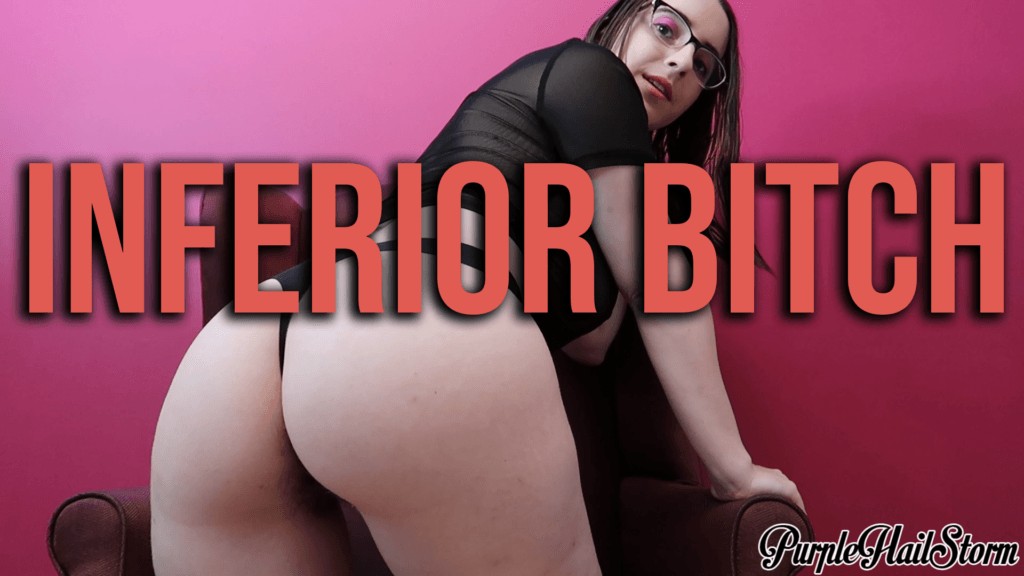 I released a video recently, titled "Inferior Bitch". This was a custom video, but I had a lot of fun filming it! More importantly, it was one of my first videos really focusing on female supremacy, with a nice dose of humiliation along with it.

Here was the description for that video:
You are a weak, inferior, useless beta bitch. You don't deserve to be in the presence of superior and gorgeous women like myself. All you're capable of doing is jerking off in a corner. The very least you could do is kneel and worship me. But even then, you have nothing to offer me.
The intent was for the viewer to be VERY humiliated, and for the viewer to know that he is worthless in comparison to beautiful women. That women are superior to him in every way possible, and that's just the way it always will be!
What is female supremacy?
Here is how Vice defines female supremacy:
Female supremacy is the belief that women are inherently superior to men, and we should build a society that reflects that. Most of the people who espouse it, perhaps unsurprisingly, are really into BDSM.

vice.com
While this definition touches the very basics of it, it does not quite dive into the motivations of female supremacy.
In my experience as a Domme, this fetish is very frequently tied in with humiliation. Men want to be humiliated for who they are, and of course they know at least something about the history of sexism. They feel that they deserve to be humiliated for this!
Some men are aware of their male privilege, and use female supremacy as a way to counter that. They actively reject their privilege, instead deciding all women are above them.
Personally, I quite enjoy it! From multiple perspectives, even: the selfish one, because I obviously benefit from it; the academic one, given my background in social sciences; and the social one, knowing that all my gal-friends and I are among the elite.
If you enjoyed this post…
I can be found on social media, as well as a bunch of clip stores, all listed below! If you enjoyed this article, please be sure to leave a comment, join my mailing list and get a free video, share it on social media, or even make a purchase!