Are you a sissy looking to buy your first pair of panties? Or maybe you already have a collection, but want to expand? I can definitely help you! I have some specific things I love to see in a pair of sissy panties, as well as lots of advice on what to look for.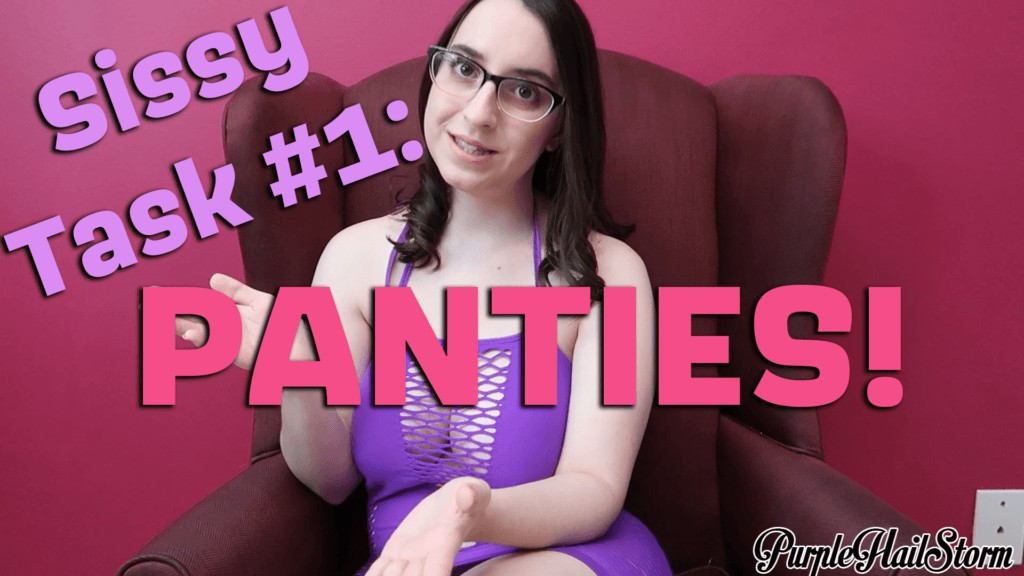 Sizing for Sissy Panties
To figure out what size you'll wear in panties, you need to take some measurements and look up a size chart! Here's an example size chart from Aerie, one of my favorite stores for sissy panties! Once you have your measurements, you can easily see what size you'll need. It is definitely worth taking the time to get your measurements instead of just guessing at size.
Type of Fabric
Satin, cotton, lace… There are lots of options for panty fabrics! But for sissy panties, I have two strong preferences every time: lace for sexy times, cotton for practical times. All sissies should have a couple pairs of both types! Typically these will want to align with the style you pick, as well.
Panty Style
As we see in the diagram above, there are many styles to choose from as well! I always recommend thongs and cheekies to my sissies. The cheekies are best as cotton panties to wear during the day at work, and the thongs should be lacy and super sexy!
Color for Sissy Panties
This one should be pretty obvious — look for sexy colors! Pinks, reds, and purples. I'll occasionally allow a light blue or white as well. Black is usually boring, and yellow is rarely flattering.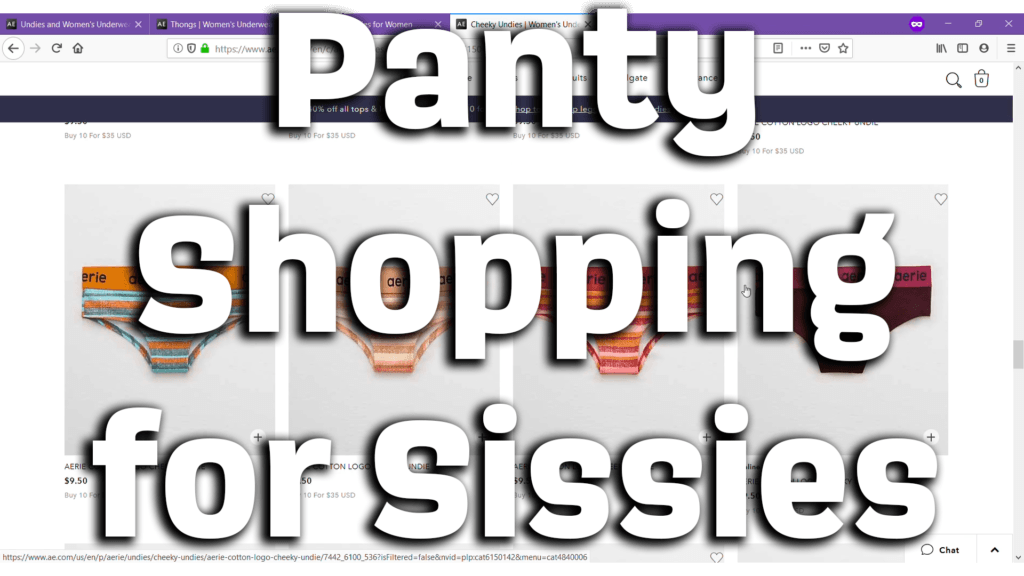 Sinful Sissy Club
If you're a sissy who found this information useful, I would hope you're already a member of my mailing list and my sinful sissy club! If you're not, here's where you can sign up: https://thepurplehailstorm.com/club/
I can be found on social media, as well as a bunch of clip stores, all listed below! If you enjoyed this article, please be sure to leave a comment, join my mailing list and get a free video, share it on social media, or even make a purchase!