How I got started in online sex work
This post talks about my journey in online sex work, from first starting with panty selling, to where I am today — a whole lot more diversified, and I'd say a lot more successful, too!
If you're interested in doing online sex work yourself, you may wish to read my page of recommendations to sex workers here!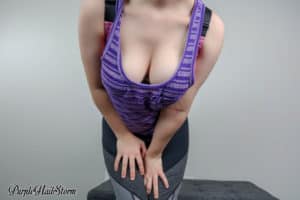 Is selling panties really sex work?
Mid-Summer, 2016. I think Cracked.com was still almost decent back then, right? That's where I first heard about women selling their worn panties online and I was… Intrigued at the least.
I had a partner at the time, so I talked to him about my interest in selling my underwear. He didn't care at all, and thought it was pretty cool, really. At this point in my life, I didn't really think what I was doing/considering was actually sex work.
Exactly what qualifies as online sex work is a pretty common debate, honestly.

Reddit, r/FetishSelling, and panty albums
I started in my adventure of online sex work with Reddit. I first started posting on subreddits such as r/GoneWild to build a following, and to learn how to actually take nudes. That was pretty difficult, honestly. I remember feeling so incredibly awkward the first few times! It took a while, but I eventually got better at using the self timer, learning how to pose, and realizing that yellow lighting was not at all flattering. Natural light is key!
Eventually, it was time for me to become verified on r/FetishSelling, and make my first advertisement there! You might remember that I was originally planning on selling panties… But r/FetishSelling doesn't allow vanilla panty sales! So I had to try something else — I started with an advertisement for submissive Kik sessions.
Yes, I look back on that now, and laugh a little. Me? Doing submissive Kik sessions? That's just what I thought would be easiest!
Thankfully the very first Kik session I had was nice and relaxed, just showing off and masturbating together. I did fine. I was paid. The buyer wanted to extend at the end, but I was breaking out in hives and had to go get some medicine. Whoops, lol.
Soon enough, I got verified on subreddits such as r/SexSells, and r/UsedPanties (now defunct), and I could put my panty albums to use! I started selling lots and lots of panties, which became a little awkward with my small town post office. Everyone knew everyone, so I had to come up with a cover story for the small packages I was bringing in, multiple times every week!
This feels more like online sex work: Focusing on Kik sessions, Girlfriend Experience (GFE), and custom videos
Selling panties is relatively easy, but it's not exactly great money. I also started building up more confidence in myself as a sex worker, and felt like I could actually make it, by doing other things such as Kik sessions, GFE, and videos! So I started taking Kik sessions more often. It was vanilla sessions only for the first few months, then I expanded to domination sessions.
The first custom videos I offered were masturbation only. I was too afraid to talk in custom videos, at all, for close to a year! I was worried about not knowing what to say, and my voice becoming recognized. Eventually, I became more comfortable with the idea, and offered my first jerk off instruction custom video. That video was a huge hit, and was my best selling video for quite a while!
All of these things made online sex work feel a lot more real. I was a sex worker. With that, there was stigma to worry about. And bragging rights. And lots of safety and privacy measures to worry about. These privacy measures were my main reason in not showing face, nor using most clip sites for the first two years of my sex work career.
Sex work, or "amateur" porn? Pornhub's model program
I decided to join Pornhub in April 2018 — just about one year ago! I uploaded lots of videos there, such as my Titty February Compilation (6:01), and one of my very popular G/G videos, Interrupted While Masturbating on the Couch Together (4:32)!
Now, practically anyone can join the Pornhub Model Payment Program (which I discuss a little bit over here!), which allows them to get paid ad revenue on every video they upload to Pornhub. This seems to be where many viewers start to get curious about the line between amateur and professional.
On one hand, I am still a faceless model, full time college student, filming on my phone with a single light. I was also doing all of the editing and uploading completely by myself. In my opinion, that makes me pretty amateur, since there is no production crew involved! On the other hand, some argue that I am automatically no longer an amateur once I start getting paid for the videos. And even further, some viewers don't think creating videos is online sex work at all (which I definitely disagree with).
This is a topic one could argue and discuss quite a bit… Perhaps that'd be a great topic for a future blog! If you'd be interested in reading that, or maybe even contributing some thoughts to it, please do leave a comment. I would also love to get some more outside opinions on that topic.
Becoming a full time online sex worker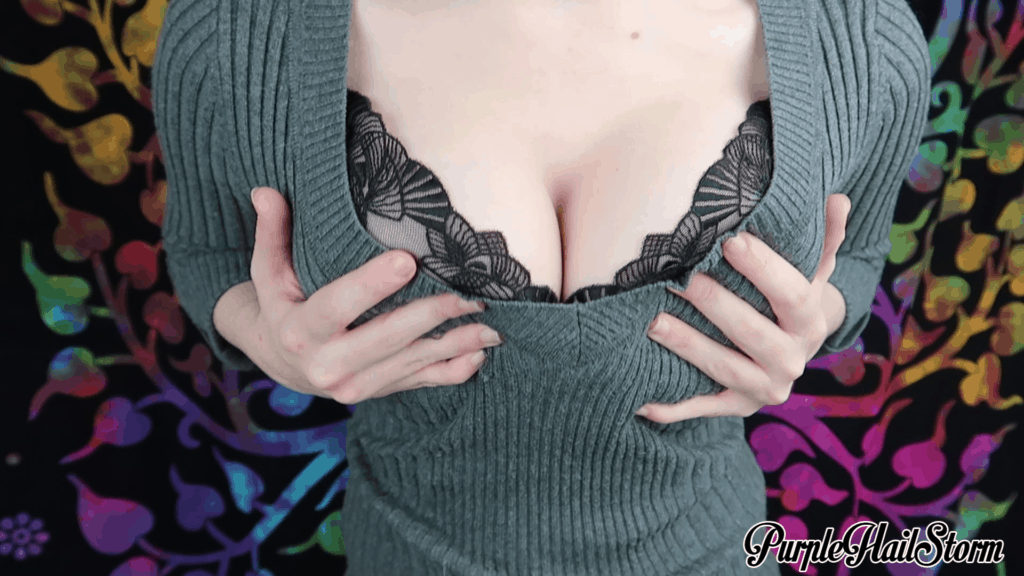 I had what could be thought of as… A change in plans in August 2018. This change in plans led to me committing to online sex work as my full time job! I do not make income anywhere else. I still have hobbies and education, but the vast majority of my time has been spent working from home. There is a whole ton of things that I do on a very regular basis as an online sex worker. I think I'll be making a blog eventually about that, since it is so much more than being sexy behind a camera for ten minutes, or taking phone calls!
My first foray onto real clip sites
Going into online sex work full time opened up a huge door for me– I could now safely join clip sites such as ManyVids, iWantClips, and Clips4Sale! I was also able to work on SextPanther and NiteFlirt.
At this point, I had a catalog of around 60 videos, so it took a long time uploading all of those videos everywhere, but I did it! I spent all day every day uploading videos, taking Kik sessions, doing cam shows, and filming new videos.
It felt legit. I was working full time, I was on all of these websites, but I felt like it was time for me to start taking the next step…
The face reveal!
It didn't take long for me to start offering custom videos with full face in them, with a $50 fee. I immediately started getting a crazy amount of custom commissions!
For the next few weeks, all of my time was spent filming, editing, and delivering all of these custom videos. I released my full face bundle on IndieBill about a month later for $50, and that was also a huge hit! And then eventually, I started selling videos with face individually.
Until I released Fucking the Cheerleader, I still had my face blurred in all previews. Now, I don't bother blurring it at all, though I still frequently charge a fee to show face in videos.
Where I am now
I am still doing online sex work full time, and have no plans to stop anytime soon!
Lately I've been focusing most of my time on creating videos/audios, and taking phone calls or Kik sessions — all while doing other projects such as creating this website and writing blog posts, too! I'm pretty much always busy, but that's alright. I absolutely love what I do. I'm so glad I had that change of plans last year and was really able to commit myself to online sex work!
Where to find more of me
I can be found on social media, as well as a bunch of clip stores, all listed below! If you enjoyed this article, please be sure to leave a comment, join my mailing list and get a free video, share it on social media, or even make a purchase!
Twitter: http://twitter.com/purplehailstorm
Reddit: https://www.reddit.com/u/purplehailstorm/