I have filmed a good handful of blackmail clips, and see many clip creators who have a huge collection of blackmail clips themselves! What is it about blackmail fantasy that makes it so popular? And is it just fantasy, or does it become reality too? Where is the line drawn?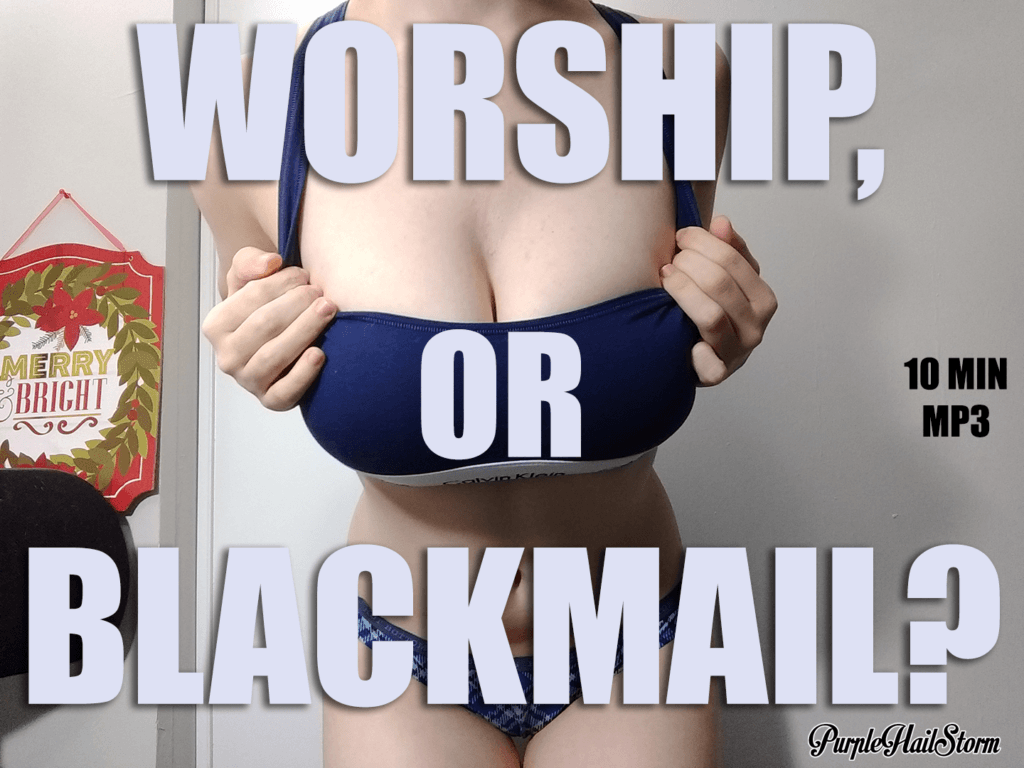 Blackmail Fantasy Is A Popular Fetish, Indeed
"Goddess, I want you to blackmail me. Take everything. Ruin me."
"My wife would divorce me if she knew about this. I want you to tell her if I don't pay."
"Is your blackmail real? Or are you just pretending?"
Blackmail seems to be one of the most popular fetishes among the femdom clip creation scene, with no intentions of slowing down any time soon! And it definitely seems to attract a large audience of blackmail fantasy junkies, in a sense.
What is it that attracts so many people to this fetish?
Some speculate that it's merely the thrill. A thrill just like many others: skydiving, voyeurism, or even auto erotic asphyxiation. The thrill that if the blackmail really happens, and if you don't do what you've supposed to, your life will more or less be ruined.
Blackmail can provide encouragement for some to push their limits, when maybe they would have chickened out otherwise. I've used blackmail with submissives myself to help them suck cock for the first time, send larger tributes, or become a proper anal slut!
Blackmail Fantasy, or Blackmail Reality?
Some clip creators specifically say that it is all fantasy. Others specifically say that it is not just a fantasy, such as in my own clip, "Blackmail is not just a fantasy".
Miss Faith Rae has a wonderful article about this as well, going a bit more into the ethics and legalities of blackmail. Since she did such a great job of covering those, I won't attempt to top that!
Instead, I will discuss a little bit more about how I handle blackmail in my own play, and I'll let you decide if it's reality, or blackmail fantasy.
Required information from new blackmail slaves
In order to blackmail someone, I need information to blackmail them with. So I initially require all blackmail slaves to send the contact information for a wife, boss, business partner, or similar. Someone who makes this a high stakes game. I also will get their legal name, of course.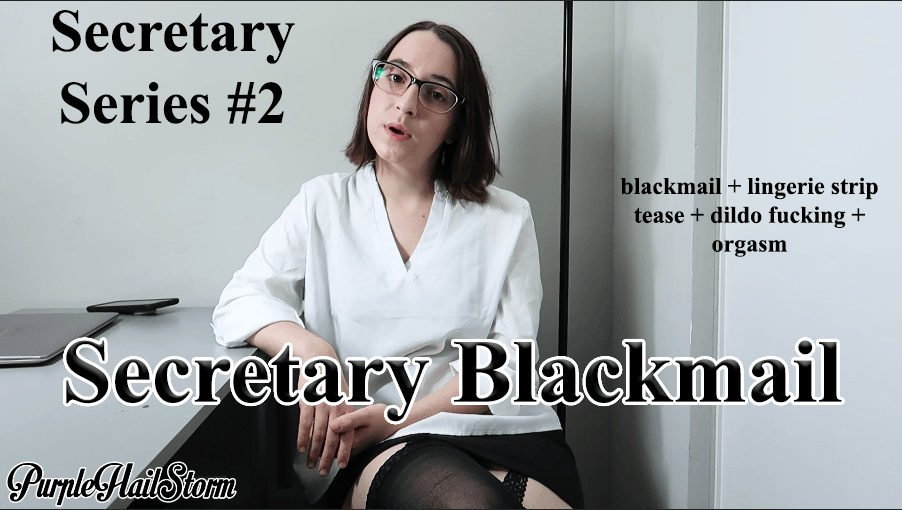 Many slaves lie about this information, of course. For them it really is blackmail fantasy only, and they don't want to give out their legal information. And that is fair. That's what they were looking for all along, so they're just playing safely!
However, if someone is being… Problematic, in a sense… I have been known to discreetly verify contact information and demand a copy of ID. Take that as you will.
That being said, I also ask for a safe word.
BDSM play often works with one of two tenets: Safe, Sane, and Consensual (SSC), or Risk Aware Consensual Kink (RACK). Blackmail fantasy usually practices RACK, because giving out real information might not be considered safe and sane! So it's necessary to be aware of the risks, while still always keeping it consensual. A safe word helps ensure that consent is never violated, even when situations and play becomes very intense.